Welcome to the official home of the Cape Tour Guides Association also known as CTGA.
This website can be used to find registered and accredited tour guides with Cape Town & Western Cape or if you would like to find out more about our Association.
703eb97c-1bec-4cb1-9cb2-7f19b45b3e19
c97ce7fe-bc23-4234-aac5-fb7ec770119d
Marine Dynamics Shark Tours (1)
De-Grendel-Wines-Logo390x255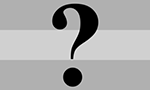 South Africa
Last Updated:

Loading...